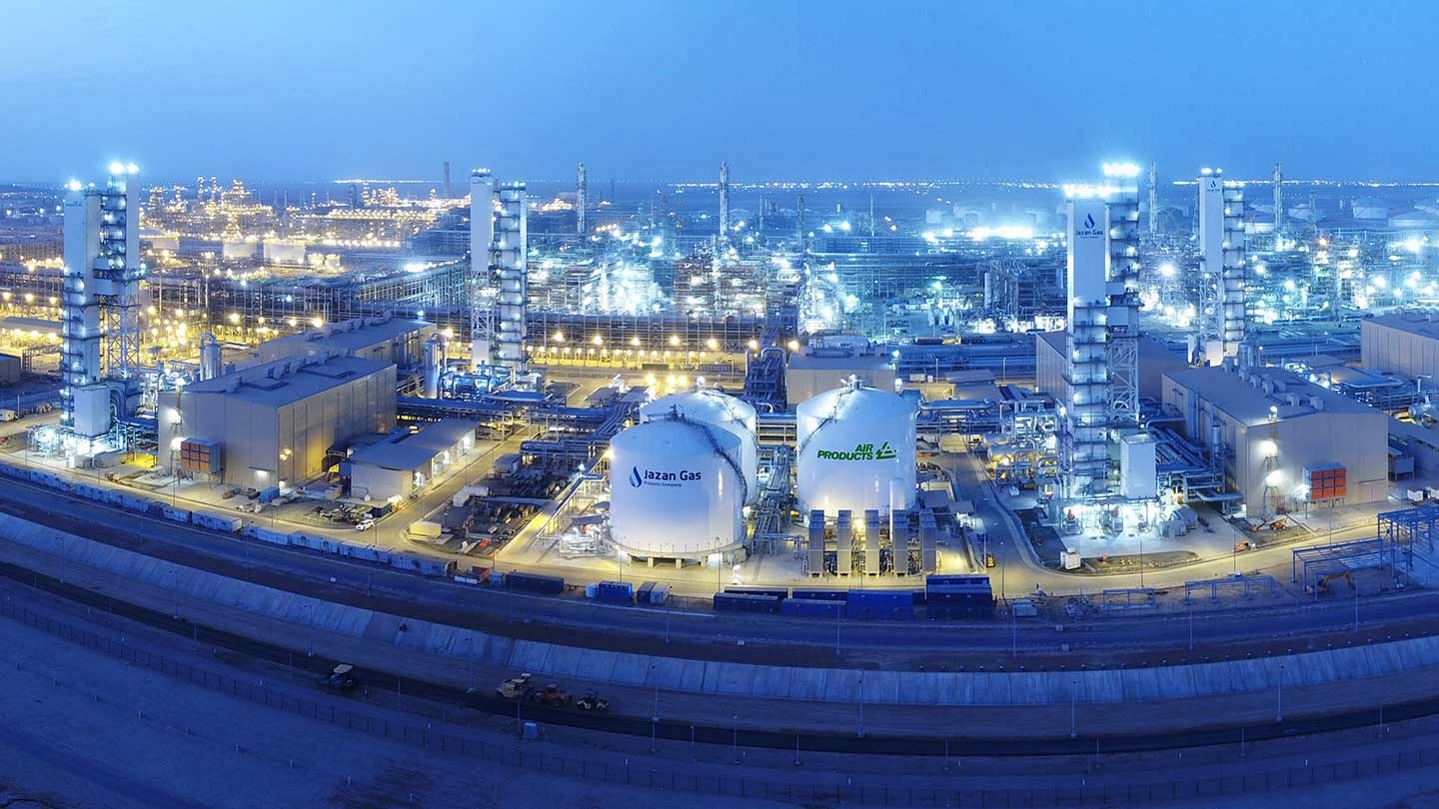 About Us
Air Products Qudra is the development and investment company of Air Products in the Middle East with having Qudra Energy as the joint venture partner, a subsidiary of Vision Invest. Air Products Qudra is bringing world-leading technologies and global capabilities in Industrial Gases, Low-Carbon Hydrogen, and CCUS with leading the Energy transition. Air Products Qudra is the leading sustainability partner in the Middle East, supporting countries to achieve their industrial and net-zero targets.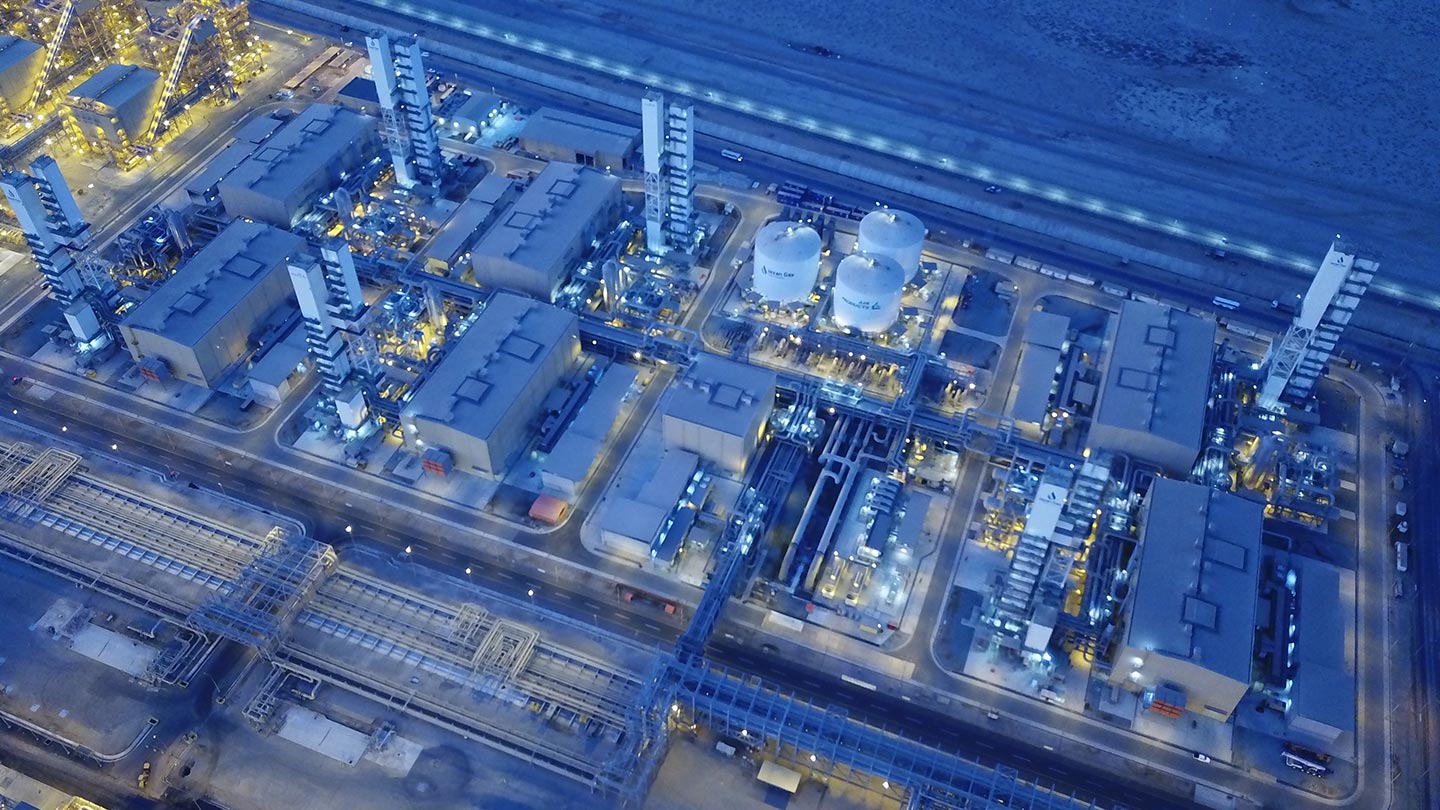 $12 Billion ASU/Gasification/Power Joint Venture at Jazan, Saudi Arabia
Financial close and transfer of second group of assets completed.
Air Products announced financial close and transfer of the second group of assets for the $12 billion gasification and power joint venture (JV) with Aramco, ACWA Power and Air Products Qudra in the Jazan Economic City ("Jazan"), Saudi Arabia.
The JV's purchase of this second group of assets at Jazan follows the successful asset acquisition and project financing transactions for the first group of assets completed in late October 2021.
The JV serves Aramco's Jazan Refinery, a megaproject to process 400,000 barrels per day of the crude oil to produce the main products such as ultra-light sulphur diesel, gasoline, and other products.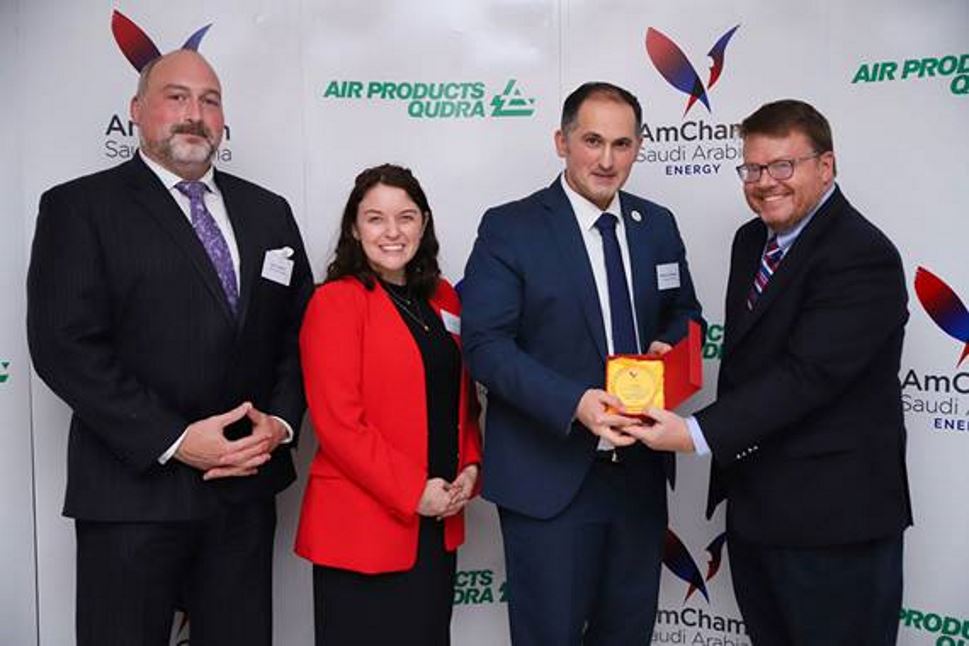 Air Products Qudra CEO Named Chair of AmCham Saudi Arabia Energy Committee
The American Chamber of Commerce (AmCham) Saudi Arabia launched its new Energy Committee in the Eastern Province at the U.S. Consulate General in Dhahran. The Energy Committee, chaired by Air Products Qudra CEO Ebubekir Koyuncu, includes American businesses in the energy sector who are committed to promoting awareness and sharing best practices as Saudi Arabia strives to achieve green energy objectives under Vision 2030.
The AmCham Saudi Arabia Energy Committee is sponsored by Air Products Qudra, whose mission is to bring world-class technology, on-site solutions, and operational leadership for large-scale energy and environmental projects throughout the Middle East.
Read News Release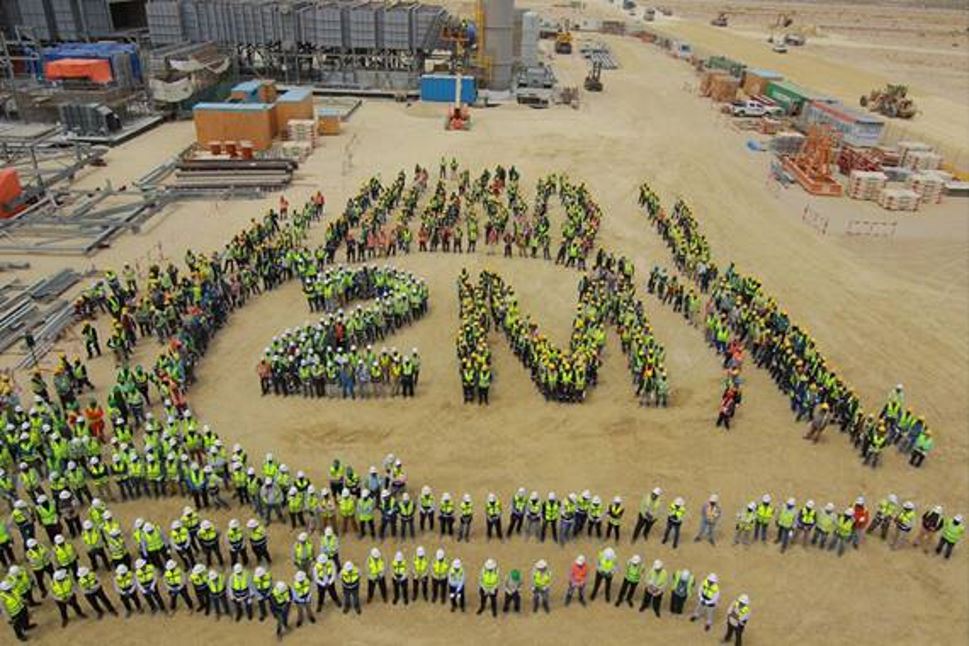 JIGH Megaproject Celebrates Significant Safety Milestone
On 6 July 2022, the Jubail Industrial Gas Hub (JIGH) project clocked two million workhours without any Lost Time Injuries (LTI). To recognize and celebrate this significant milestone, a commemorative event was held at the Jubail site attended by Air Products and Air Products Qudra management, representatives from eight construction companies working at the site, as well as more than 1,300 of the multi-national contractor employees who made this remarkable achievement possible.
Commenting on the success, Air Products Project Director Dr. Nadim Nassar said, "This is a major milestone in this project, and it is all because of the commitment and hard work of our people. We all know that safety is part of our company's culture and that it is a continuous process that we must embrace every day, in every environment that we are in. The team at Jubail is doing just that, and this is the proof."
Located 120 kilometers north of Air Products' offices in Dhahran, Kingdom of Saudi Arabia, the JIGH megaproject involves building a world-scale steam methane reformer to produce hydrogen, an air separation unit to produce oxygen and nitrogen, hydrogen pressure swing adsorption units to recover hydrogen from off-gases, and the installation of comprehensive pipeline networks to connect and transport industrial gases to the broad refinery and chemical customer base in the region. Once completed, the project will be owned and operated by Air Products Qudra.