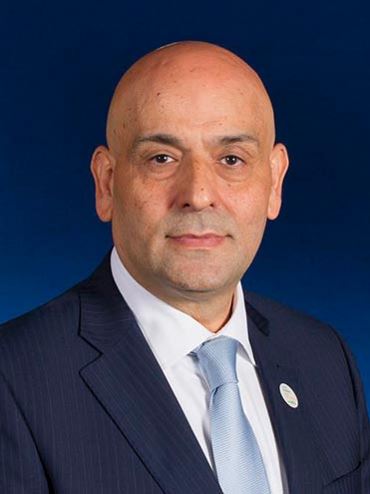 Dr. Samir J. Serhan
Chairman
Dr. Samir J. Serhan is the chairman of the board of Air Products Qudra and chief operating officer at Air Products.
Dr. Serhan joined Air Products in 2016 as executive vice president, leading the company's Technology, Engineering, Project Execution, Procurement, Manufacturing, Construction and Start-up functions, as well as having profit and loss responsibility for Equipment Sales and Plant Support, Liquefied Natural Gas technology and equipment, Air Products Membrane Solutions, Gardner Cryogenics and Rotoflow businesses.
In 2018, Dr. Serhan's role was expanded to include the identification, development and commercial negotiation for all large projects, and in 2019, he assumed full responsibility for the company's business in the Middle East. In early 2020, Dr. Serhan assumed reporting responsibility for Americas Operations, and HyCO franchises and stand-alone plants. In May 2020, he was appointed chief operating officer and assumed full profit and loss responsibility for the Americas, Air Products' largest operating region. In late 2020, he assumed responsibility for Global Product Offerings, the India commercial organization and Kochi plant operations, and Global Operational Excellence.
Prior to joining Air Products, Dr. Serhan was employed by Praxair, Inc. as president, Global HyCO. From 2000-2014, he worked in leadership positions in the U.S. and Germany for The Linde Group, culminating in his role as managing director, Linde Engineering. Dr. Serhan began his career at Parsons Corporation, where he held various senior engineering positions.
Dr. Serhan holds a Ph.D. in engineering mechanics from Virginia Tech. He also was an adjunct professor at The Pennsylvania State University and Temple University.